Albertsons
Company Name: Albertsons
Address:
3137 Grand Avenue, Billings, MT 59102
Contact Manager:
Dan Sloan
Web site:
https://local.albertsons.com/mt/billings/3137-grand-ave.html
SIC code:
541101
Industry group:
FOOD STORES
,
Business category:
GROCERY STORES
,
Subcategory:
FOOD MARKETS
Gross Annual Sales (Revenue):
Unavailable
Overall:
Albertsons is a business categorized under grocery stores, which is part of the larger category food stores. Albertsons is located at the address 3137 Grand Avenue, Billings, MT 59102 in Billings, Montana 59102-6570. The Manager is Dan Sloan who can be contacted at (406)652-8370.

Description:
Grocery | Drugstores,
Working hours:
Mon: 06:00 am - 12:00 am, Tue: 06:00 am - 12:00 am, Wed: 06:00 am - 12:00 am, Thu: 06:00 am - 12:00 am, Fri: 06:00 am - 12:00 am, Sat: 06:00 am - 12:00 am, Sun: 06:00 am - 12:00 am
Tags:
Grocery store
Grocery delivery service
In summary:
Very clean, well stocked and the nicest staff
Kinda run down with homeless people always hanging out in the area...
Prices are a bit exspensive and always a line to check out
Recommended:
Click here to Inform about a mistake
68
Rating:
Location & access map for "Albertsons"
Photo from "Albertsons"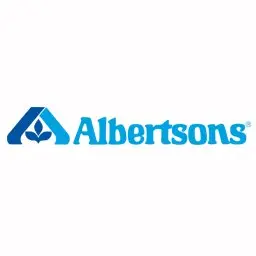 ---
Albertsons (Meat, Fish, Fruit, Grocery Food Stores)

about:
Review/Comment
Name: M.W.
Message: I love their shrimp. They always have amazing deals. And the gentleman behind the meat counter is a helpful kind guy. Always my fav grocery store.
Name: K.L.
Message: I like going to Albertsons because the employees are very nice and courteous. Produce is always good and nice selection. Meat and seafood always has a nice selection. The pharmacy always has your prescription ready for pickup.
Name: D.M.
Message: I was actually at the Billings Clinic Express Care located in the Albertsons. I loved these places, pre covid, as an alternative to same day care at the hospitals. It was awesome. You could make a 15 to 20 minute appointment to get some many things done way quicker. It makes me sad that they are closing them down again. Billings Clinic corporate sucks, they are all about the covid money and not customer service. I am moving my business back to St. Vs!
Name: V.K.V.
Message: Very nic e store. Very clean and plenty of room. They carry a nice selection of items in their deli. And the bakery is wonderful.
Name: B.M.
Message: Less people since the new store opened west of this one which is nice. But this particular store is always out of routine items & I have to go to the one on 24th to complete my list. I have pretty much given up on this location but made the mistake of going today after a Subway lunch next door. Always disappointing.
Name: K.F.
Message: Went to the seafood counter and asked for mussels. Not only did they have fresh mussels, the attendant (a very nice gentleman) went through them to make sure they were good before weighing them for me. Everyone working there seemed to be in high spirits, which was nice to see.