Albertsons
Company Name: Albertsons
Address:
670 Main Street, Billings, MT 59105
Contact Store Manager:
Don Thoreson
Web site:
https://local.albertsons.com/mt/billings/670-main-st.html
SIC code:
541101
Industry group:
FOOD STORES
,
Business category:
GROCERY STORES
,
Subcategory:
FOOD MARKETS
Gross Annual Sales (Revenue):
Unavailable
Overall:
Albertsons is a business categorized under grocery stores, which is part of the larger category food stores. Albertsons is located at the address 670 Main Street, Billings, MT 59105 in Billings, Montana 59105-3297. The Store Manager is Don Thoreson who can be contacted at (406)245-8792.

Description:
Grocery | Drugstores,
Working hours:
Mon: 06:00 am - 11:00 pm, Tue: 06:00 am - 11:00 pm, Wed: 06:00 am - 11:00 pm, Thu: 06:00 am - 11:00 pm, Fri: 06:00 am - 11:00 pm, Sat: 06:00 am - 11:00 pm, Sun: 06:00 am - 11:00 pm
Tags:
Grocery store
Grocery delivery service
In summary:
Great staff..well organized store...been shopping there for 35 yrs.
Good selection of fresh produce and quality meats
Great place to shop, well stocked great seafood, and bakery polite employees
Recommended:
Click here to Inform about a mistake
58
Rating:
Location & access map for "Albertsons"
Photo from "Albertsons"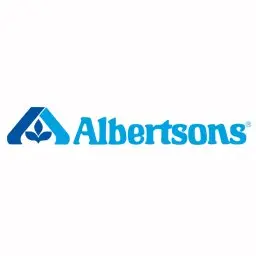 ---
Albertsons (Meat, Fish, Fruit, Grocery Food Stores)

about:
Review/Comment
Name: G.D.A.
Message: Got help instantly, very nice staff, all customers were happy around me, must mean Albertsons did a great job.. no frustrated customers.
Name: M.S.
Message: One of the best grocery options in the Billings Heights though not a lot of alternatives. I recommend visit during off times like early morning or no later than 11am otherwise selection of fresh items like produce, dairy, and meat is limited. You'll also have to wait a while to be checked out. They do have a few self check out lanes but there's always a line and doesn't save time if you have more than a hand basket. Aisles are tight but overall well organized. We can usually find what we're looking for though don't expect to find those specialty ingredients. There's an on-site Starbucks and pharmacy that provides great service and the rewards program is decent. You can tell Albertsons is trying to make an effort with things like dry aged beef, local produce options, and selection of dietary restriction items (gluten free, dairy free, and meat alternatives) but would love to see more.
Name: J.E.
Message: Pretty crowded, nice store, nothing spectacular. It is what you would expect from Albertsons, which is good. Nice parking lots to loiter in and do things that we do in private.. Like browse videos or write reviews.. (Or smoke d****) or all three.
Name: R.M.
Message: If you like cheese this is your place! Great meat counter as well.
Name: S.W.
Message: Always a quick in and out here. Very rarely is there a long line to check out (holidays are a different story, but that is every place. It is very clean and great produce selection.
Name: M.F.
Message: Needed a last minute cake image for my granddaughter's birthday cake. The gal who helped me was awesome! Shrunk my pic to fit and added writing to my photo. It came out amazing. I wish I would have remembered her name. She deserves to be recognized!
Name: S.E.
Message: This location has THE best floral and plants. I have seen other Albertsons and other stores that have flowers, in Billings and across the state. This one is hands down the best. All the plants look super healthy, displays were arranged neatly and an ample selection of vases and gifts to add to your flower or plant arrangement. What a selection! The florist was friendly and so helpful. When I buy flowers and accompanying gifts, I am really picky. I can't stand it when you purchase something and you get it home or give it to someone and you're disappointed by quality. Outstanding place and very knowledgable florist!